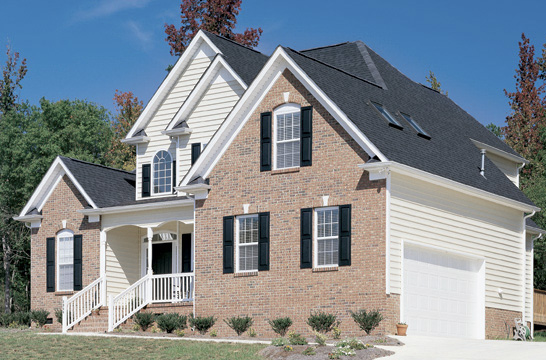 Velux residential skylights are the most widely used skylights for home installations in the United States. Over 60 years in business, and operating in over 40 countries, means Velux has a size, style, and price suitable for any residential skylight need. While skylights used in places of business often have to sacrifice aesthetics in order to meet a variety of strict commercial building codes, Velux skylights for homes provide all of the most sought after safety features and still retain their "barely there" low profile attractiveness. Choose from: Venting Skylights that can open or Non-Venting Skylights that are fixed.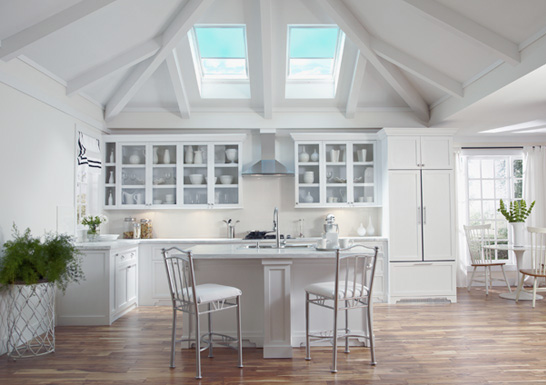 Residential skylights placed above your kitchen bring amazing natural day lighting to an area often overshadowed by cabinetry and appliances. Using a home skylight in your kitchen, in combination with pendant lighting over work areas and lighting under kitchen cabinets, gives you flexibility to of direct light or soft light depending on the mood and time of day.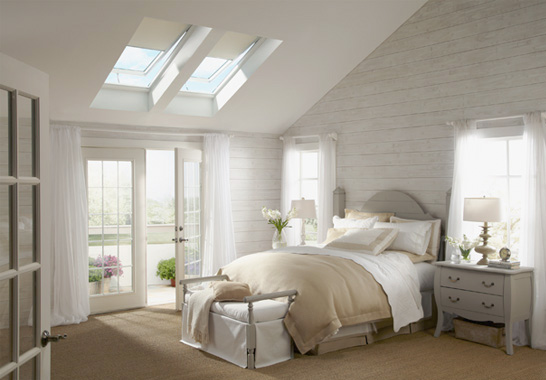 What better way to begin each morning than opening your eyes to the beautiful blue sky? The bedroom is often the choice location for home skylights. We offer Velux skylight blinds for already-installed Velux models. You can get light-filtering blinds or blackout blinds depending on your light tolerance. Plus they are a good idea for privacy in a residential neighborhood.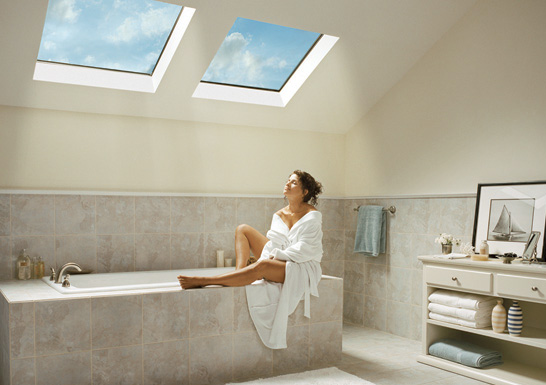 Not just or the sake a pure bathing luxury; adding skylights to your master bath helps with curb appeal and positively affects the value of your home. Just as with a bedroom, skylights with blinds are suggested if you live in a populated residential area.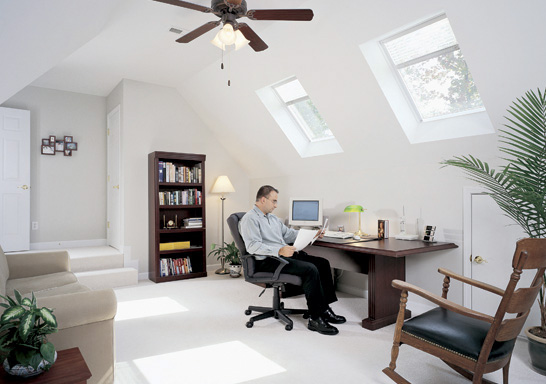 A growing number of Americans work from a home office or spend time in their home office on their downtime. Residential skylights in the room you are working in can help bolster productivity and brighten your day. It's a well-known fact that natural sunlight can have a positive mental affect. Working from your residence shouldn't have to be confining or lonely!
Accent Building Products
,
46 Gettysburg Street, P.O. Box 310
Arendtsville
,
Pa
17303
,
Phone:
1-800-237-7470


Copyright @ 1998 - 2019: Accent Building Products - All rights reserved.